Spinning Mill
Spinning mill in the village Tashlak located in the territory with total area of 89 000 sq. m. is the most modern spinning factory, specialized in manufacturing 100% cotton yarn.
At the factory employed 900 workers, under the clear leadership of the best professionals, who have great experience and "know-how".
Single yarn:
Capacity - 69 920 spindles
Volume of production - 14 000 tons per year
Using advanced textile technologies, high-tech equipment and excellent cotton fiber grown in Uzbekistan, we are making giant steps towards in the future, producing products of superior quality.
TASHLAK SPINNING FACTORY EQUIPMENT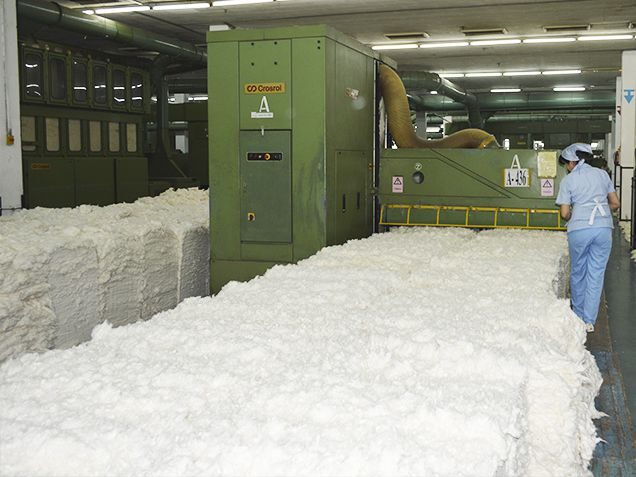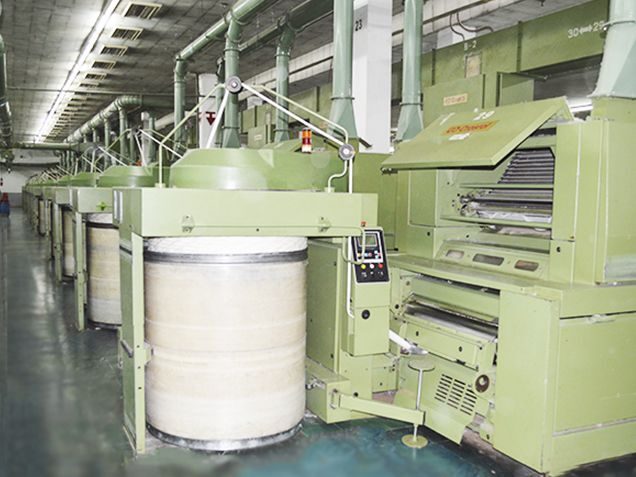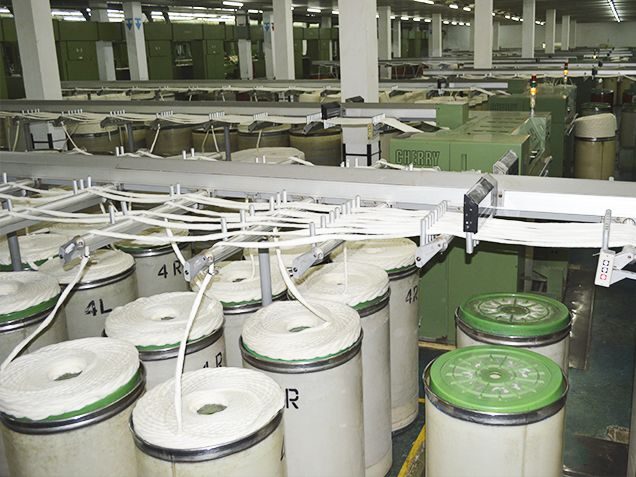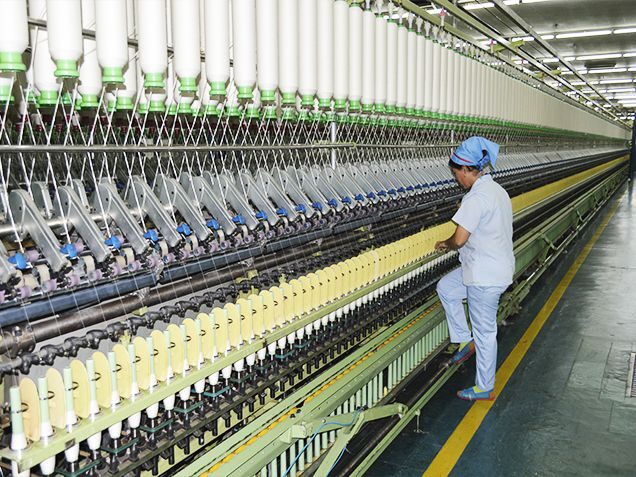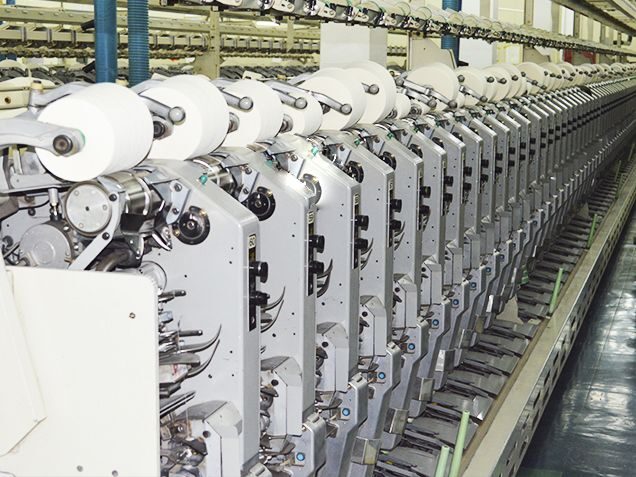 BLOWING
3 lines of new blow room from Crosrol, United Kingdom equipped with widehead automatic multiblend bale opener, central electric control system, soft waste feeding table, six chamber blenders, three roller cleaners and heavy particle separator with double magnet trap.
CARDING
56 sets of new cards model MK-5 from Crosrol, United Kingdom equipped with micro-dust extractor, rear trash and micro-dust extractor and precarding flats, and electronic long term autoleveller.
COMBING
12 frames of latest high speed comber model VC-300A from Hara, Japan equipped with 8 combing heads.
DRAWING
20 sets of latest high speed drawing frame model DX-800 from Hara, Japan equipped with automatic can changer and creel sensor
ROVING
20 sets of latest new roving frame model RMH of 120 spindles from Howa, Japan equipped with computerized building motion, package-collapse preventing device, and automatic roving tension controller.
SPINNING
38 sets of latest ring frame model UAH/2 of 1,024 spindles from Howa, Japan equipped with automatic doffer "HBD", travelling blow cleaner and centralized waste collecting device.
68 sets of ring frame model CF-6 of 456 spindles from SACM, France equipped with travelling blow cleaner.
WINDING
21 sets of latest auto cone winder model No.7-V, 21 С flexible feeder type from Murata, Japan equipped with air splicer, and automatic doffing device.
PACKING
2 sets of latest pallet packing machine model BTS-850 from Brega, Germany, with loading capacity of minimum 350 cones onto one pallet, at the optimum conditions.