Spinning Mill
The branch of "Posco International Textile" LLC in the city of Bukhara is the leading company for the production of 100% cotton yarn. The total area of ​​the factory is 154 100 square meters. M. Is a modernized spinning mill. The factory employs 720 workers under the clear guidance of Korean specialists with extensive practical experience, constantly introducing new production technologies. Using 60 768 spindles in production, the total capacity of the factory per year is 16 000 tons of 100% single and double cotton yarns, both weaving and knitting.
Single yarn:
• Power - 60 768 spindles
• Production volume - 16 000 tons
Double yarn:
• Power - 2 400 drums
• Production volume - 1 520 tons
The long-term goal of our company is to create the number one enterprise in the region under the motto "A bright future is in our hands".
BUKHARA SPINNING FACTORY EQUIPMENT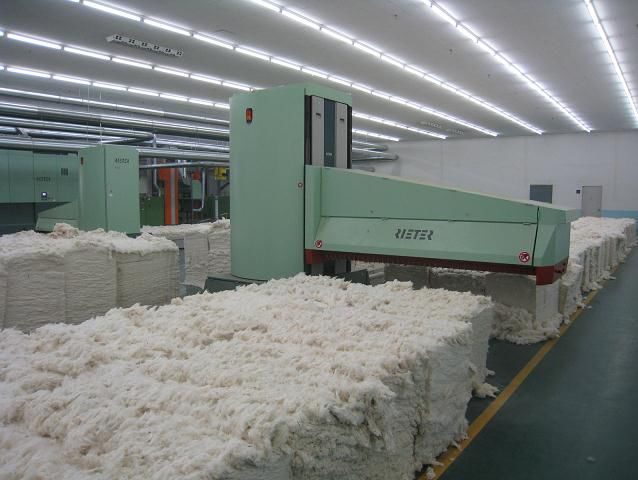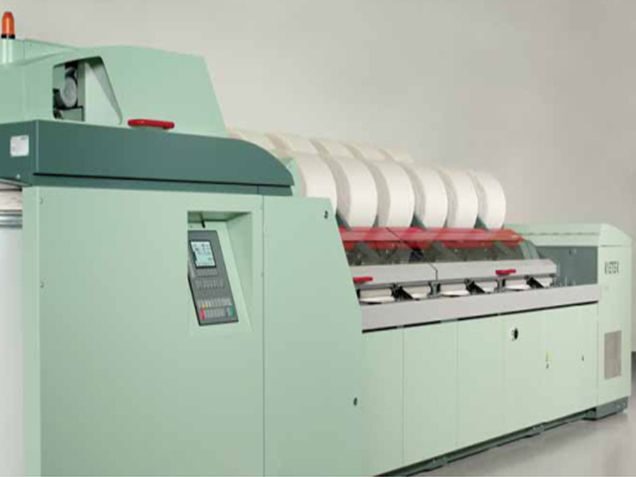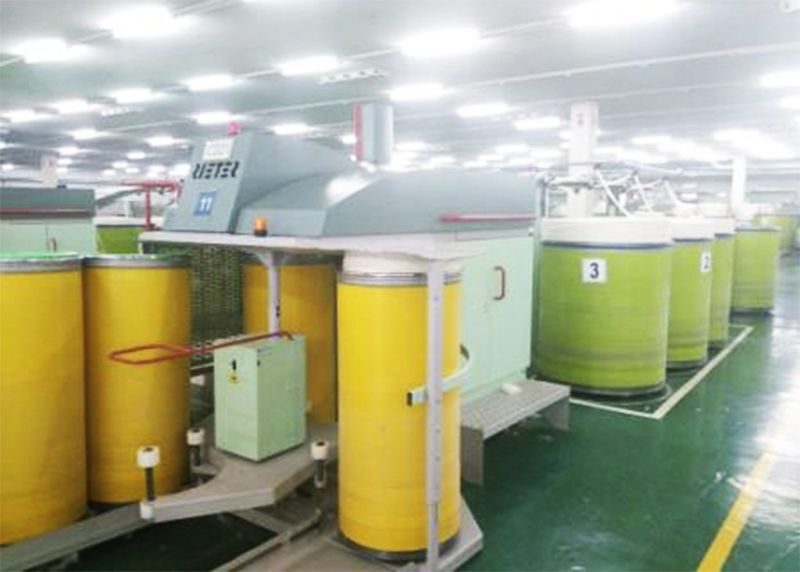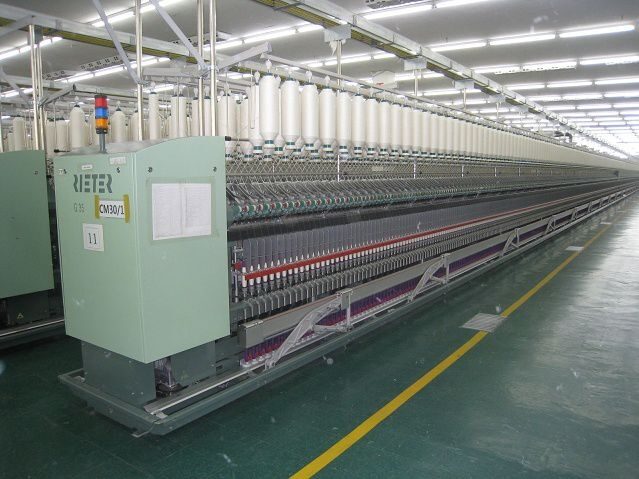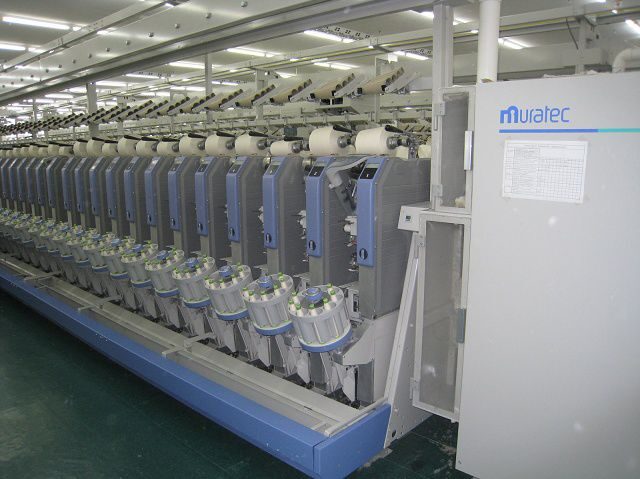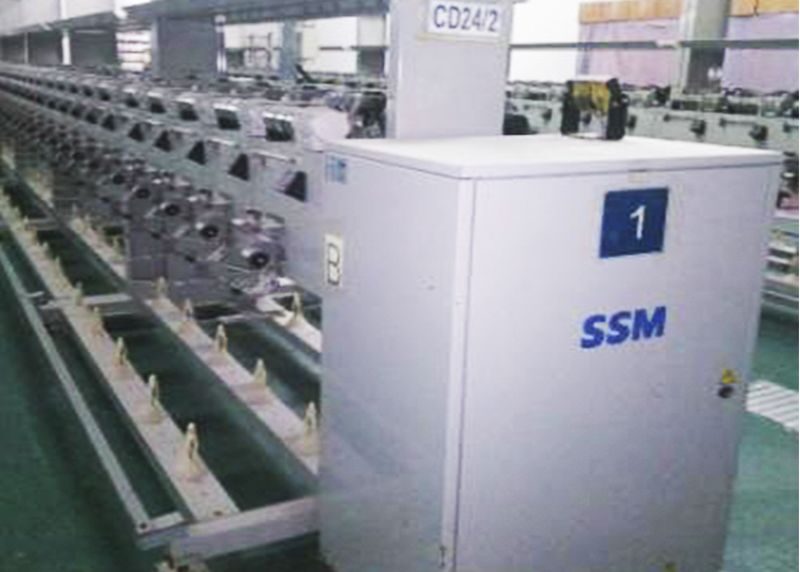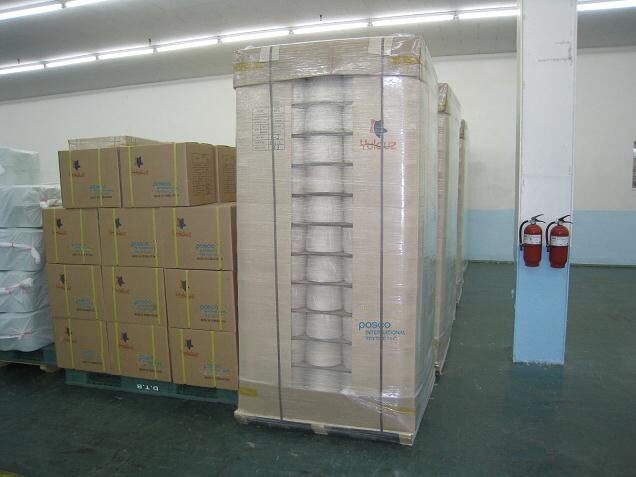 BLOWING
The Rieter blowroom line processes up to 1,200 kg/hour of natural cotton. The line consists of bale opener UNIfloc A11, universal cleaner machine B12 UNIclean, universal mixing machine B71 UNImix, feeding storage B60 UNIflex, condenser A21 and pneumatic fibre conveyor system with ARGUS fire-fighting system. Also installed Jossy –metal detectors and Jossy Foreign fiber detectors. The active dust removal reduces the thread breakages of the spinning machine and provides a substantial contribution towards economic yarn production.
CARDING
RIETER C60 - carding machines with 26 flats in working position and 1.5 m working width have the largest active carding area and thereby differ significantly from other card models. Production up to 120 kg/h. Automatic card clothing sharpening using the integrated grinding system IGS for long clothing service life and constant sliver quality. Innovative card chute feeding system with built-in fine opening roller.
COMBING
The lines of the latest high-speed combing models E66 from Rieter, Swiss 8 combed heads. And also the machines of the newest tape-connecting and canvas-drawing machines of models E35 from Rieter, Swiss with an autoregulator of an extract (regulates linear density of a canvas).
DRAWING
RSB-D40 significantly raise quality standards in spinning mills at minimal capital cost. Delivery speeds of up to 1100 m/min in mill operations; Equipped with Levelling system-Auto regulator and Quality control on delivery side. High efficiency due to faultless running, large can formats and short downtimes; Up to 10 tons of sliver per day and draw frame (sliver weight 7 ktex).
ROVING
11 sets of the newest roving machines from Rieter, Swiss, F15 model with 144 spindles each, equipped with a computerized roving shape mechanism, a tear prevention device and automatic roving tension control.
SPINNING
33 machines of the newest ring spinning machines G-35 model from Rieter, Swiss with 1,632 spindles on each machine. Equipped with Servodisc-cop transport system, Roboload – cop loading/unloading system, Robodoff-automatic change of the cops. With blower cleaner from Sohler (Germany). Mechanically spindle speed up to 25000 RPM.
WINDING
21 winding machines of the latest models from Murata, Japan, model 21C with 60 drums, equipped with airflow connection device and auto doffer. For the best quality production equipped with Uster Quantum-Yarn Clearing system.
DOUBLING
2 Doubling machines with 70 drums from SSM, Italy. Twisting machines of model Geminisis manufactured by SAVIO, Italy, equipped with an endless drive system, an instantaneous braking system with a yarn break, a tension disc.
TWISTING
10 units of TWISTER GEMINIS (Savio) twisting machines.
PACKING
Pallet packing machine model BTS-850 from Brega, Germany, with loading capacity of 325 bobbins per pallet for single yarn and 350 bobbins per pallet for double yarn.