Weaving Mill
Side by side with producing 100% cotton yarn Weaving factory II in the city of Fergana also produces high-quality 100% cotton fabric in a wide range, which meets all international standards. The production of high-quality fabric is carrying out on the modern machines of advanced producers of textile machinery, that is why the fabrics produced in the factory have been approved by all standards of textile industry.
The total number of employees in the company comes to 237 people,
who day by day work diligently on the way of creating of new kinds of fabrics and mastering of new modern technologies.
Fabric:
Capacity - 100 set (Toyota AJ, JAT-610), width 75 inches ;
32 set (Toyota AJ, JAT-610), width 90 inches ;
Volume of production: 16 800 000 p / m per year;
Due to their vast experience and knowledge the company has an active policy on the modernization of existing manufacturing processes to improve the quality and range of products.
| | |
| --- | --- |
| | |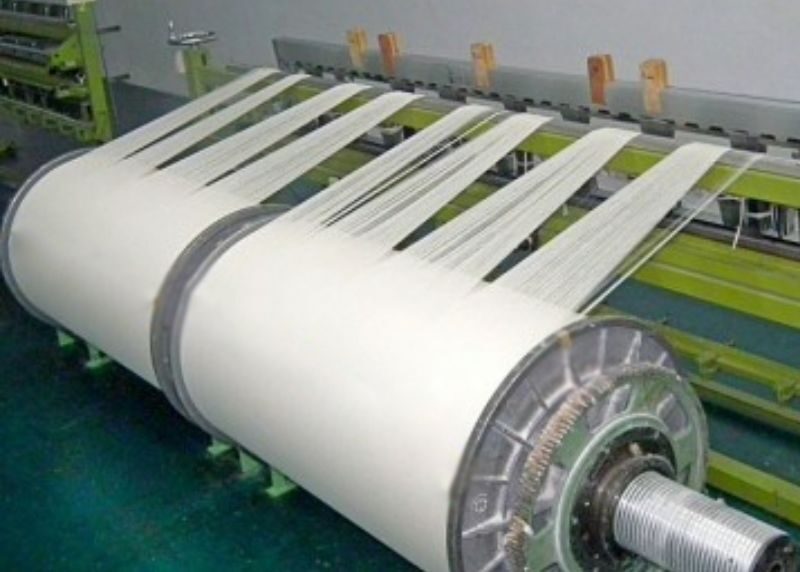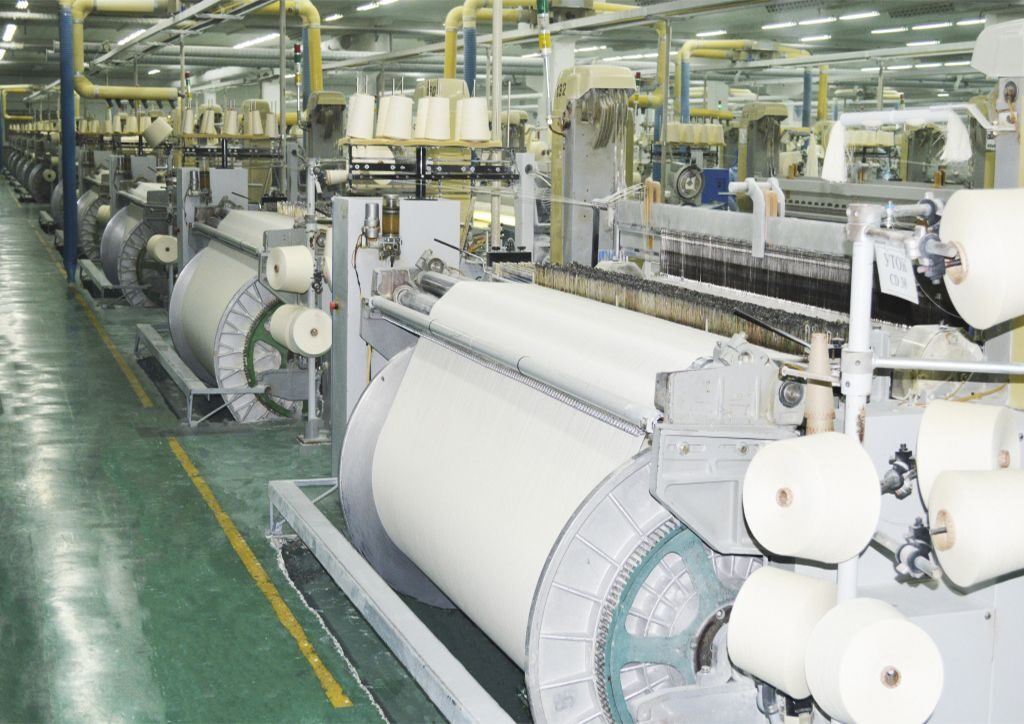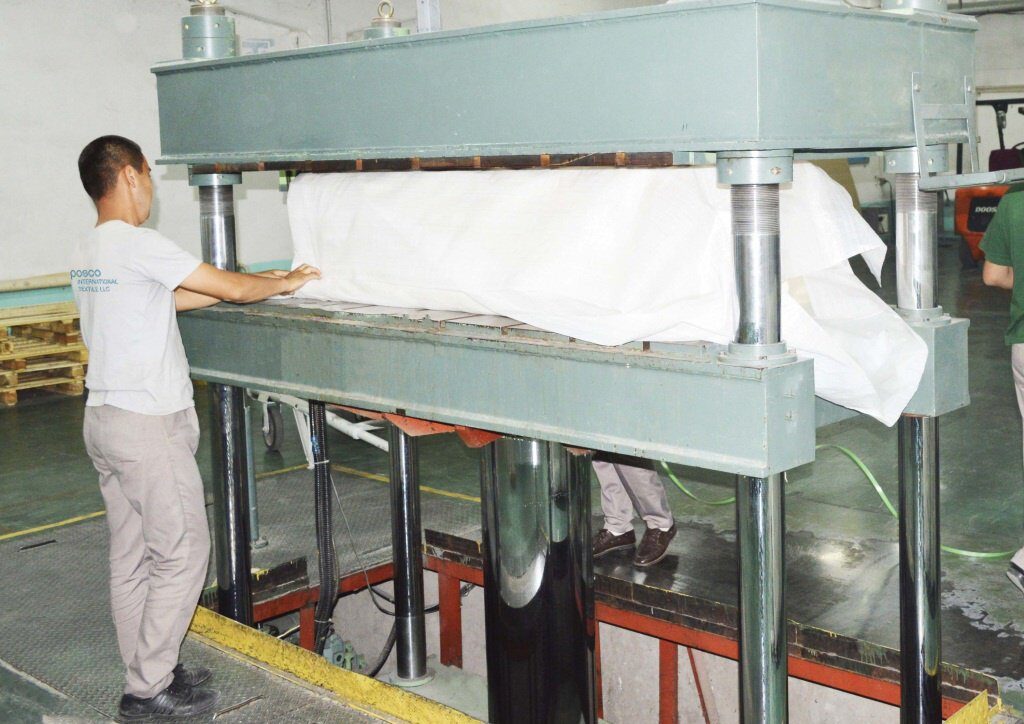 WARPING
RIETER VARIOLINE – 1 000 kg/h production. The Rieter blowroom VARIOline processes up to 1 000 kg/h in one line. The line consists of bale opener UNIfloc A11, B 12 UNIclean pre-cleaner machine, B76 UNImix mixing machine, A79 UNIstore feeding storage, A21 condenser and pneumatic fibre conveyor system. Foreighn fiber and polypropylene detection and removal system and the active dust removal reduces the thread breakages of the spinning machine and provides a substantial contribution towards economic yarn production.
SIZING
Latest high production sizing machine model S 422 from Sucker-Muller- Hacoba type WE 10 PE with maximum beam flange diameter of 1,000mm and maximum width between beam flanges of 2,300mm
REACHING
Reaching machine model R-75, R-100S from Todo, Japan equipped with automatic sorting machine for warps with a lease and sorting capacity of 5.000 threads an hour.
WEAVING
Weaving loom model Jat 610 with maximum width of 75 inches from Toyota, Japan equipped with 2 color at will device by electric drum pool, electronic let-off motion by AC servo motor, main control computer with 32-bit CPU, electric warp stop motion by 6- line contact bar and doublers feeler for weft stop motion.
Weaving loom model Jat 610 with maximum width of 90 inches from Toyota, Japan.
INSPECTION
Sets of the latest cloth in-grey inspecting M/C model SB-S2 from Todo, Japan with maximum roller width of 1,905 and 2,413mm.
PACKING
WAREHOUSE MACHINE: warehouse machines model HAF-5, manufactured by Kominami, Japan, with a maximum width of 92.5 inches. PRESS MACHINE: Finished products are neatly packaged and pressed on a press machine HC-250, Kominami, Japan. The maximum force of the press is 250 tons.