Welcome to the POSCO International Textile website!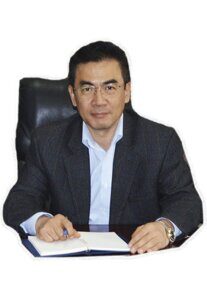 First and foremost, thank you for your continued support and encouragement for Posco International Textile!
For the last 23 years, "POSCO International Textile" has passed a challenging path and has become one of the competitive textile companies of Uzbekistan. However to maintain this pace of growth and achieve new goals we will concentrate to three main principles.
First, we need to make our company more competitive by decreasing manufacturing cost and improving product quality. By relentlessly developing new projects, we also plan to become the best textile company in Central Asia, and broaden our business scope by expanding our market share in Europe, Russia, China and other regions.
Second, make a new leap in the development of the company. Today, the results of fruitful work carried out over the past 20 years are obvious. And we are confident, that futher development will lead to more significant and important changes to company's profile.
At last, the third principle is to promote a kind of management that helps to keep balance between work and life. Through implementation of QSS system based upon Quality, Safety and Stability to create at the company safe, convenient and healthy workplaces. Furthermore, we should more contribute to society by carrying out various educational and medical care activities thus share happiness for all people around us.
Our success depends on collective endeavour in overcoming challenges and the way every person tries its best to make difference in his life and work. I am confident, that by acting united we can achieve high goals!
With much Respect,
The General Director of

"POSCO International Textile"

Cho Seung Hyun