« All news
Sponsorship for Student
31.
10.2019
Sponsorship for Student
Talanted and promising students of universities in the Fergana region in need of financial assistance were paid the amount of educational contracts for 1 academic year.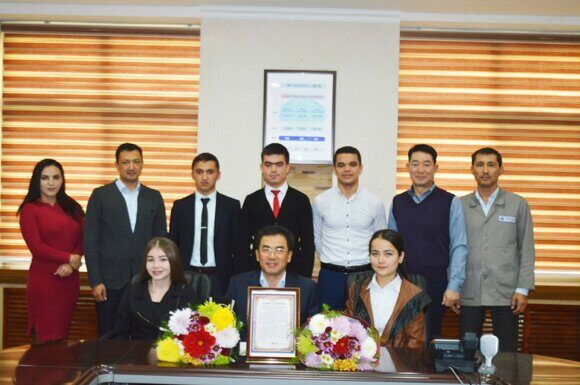 Number of candidates: 21
Selected: 5 students
Candidates were selected on a competitive basis. When selecting candidates, the main attention was paid to students' rating points, attitudes towards studies, marital status and participation in community service.
Selected students:
1. Kholmatov Timur
2. Yusupov Musajon
3. Khosilov Donierbek
4. Qobilzhonova Dilnazvoz
5. Abdusamatova Zulaykho
On October 30, the President met with the administration of the enterprise and students. During the meeting, it turned out that the students are really talented. One of the students expressed his gratitude with poetry. Another student translated the gratitude of her mother into English and introduced it to the president of our enterprise. The meeting ended well. We wish you good luck and success in your studies and work!